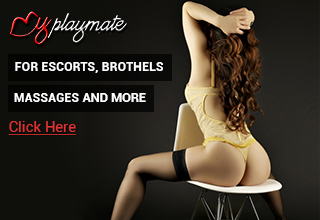 There are areas of red-light districts in many big cities around the globe – some even gained an international reputation for it. As prostitution and brothels are legal in some parts of Australia, it's no surprise that you can find several dens of iniquity in Melbourne that promises to sweep you into a world of unique sensual indulgence. Here are the top brothels in Melbourne…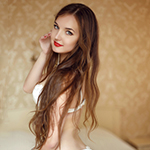 Melbourne
www.myplaymate.com.au
Click to show phone number
Discover the best escorts, brothels and erotic massage establishments on My Playmate. The site showcases the highest quality adult services the city has to offer you. Visit My Playmate to explore the seductive adult entertainment of Melbourne.
2. THE CHERRY TREE GARDEN
18 Albemarle Street Williamstown North 3016
www.thecherrytreegarden.com
Click to show phone number
They are a new, very discreet old-world bordello designed for a world when style and sensuality mattered. Where we promise not to disappoint you with fake photos or make up silly stories about our insatiable sexual appetites. We believe you deserve more, so much more. Imagine cool satin and seductive, classy girls who know what they're doing.
33 Graham Road, Clayton South, Vic 3169
www.maison33.com
Click to show phone number
Located in the South East suburbs of Clayton (20 mins from the CBD), Maison D'Amour has a selection of Australian, Asian, African, Indian ladies & more. Offering an exclusive experience for men who feel the need for an intimate, sensual and passionate relaxation with best ladies at affordable pricing. They will fulfill your wildest fantasies today.
1 Joel Court, Moorabbin
www.thenumber1.com.au
Click to show phone number
Located just 20 mins from Melbourne CBD, this brothel in Melbourne has a private introduction lounge, or espresso bar and public lounge. They have public and private lounges to meet, and mingle with the hot women including an undercover and heated smoker's deck.
See your brothel listing here
If your Establishment provides exceptional service and you believe that our customers will get a world class experience at YOUR venue, then enquire now to secure your place in this space!
CALL NOW
1300 780 182
EMAIL US
6. ASIAN BROTHELS MELBOURNE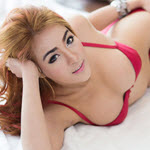 Melbourne
www.asianbrothels.com.au
Click to show phone number
Asian Brothels Melbourne is home to the sexiest and most seductive Asian escorts in Melbourne. Sexy girls originating from different parts of Asia, waiting to blow your mind with their expertise in sexual satisfaction. Visit Asian Brothels Melbourne and choose from their selection of naughty Asian girls.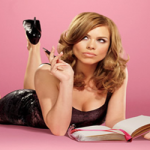 554-556 Swanston St, Melbourne, 3000
www.manhattanterrace.com.au
Click to show phone number
Manhattan Terrace is a world class brothel that is devoted to providing their clients the most pleasant experiences imaginable. They strive to deliver the absolute comfort in the pursuit of their client's purest of pleasures.
See your brothel listing here
If your Establishment provides exceptional service and you believe that our customers will get a world class experience at YOUR venue, then enquire now to secure your place in this space!
CALL NOW
1300 780 182
EMAIL US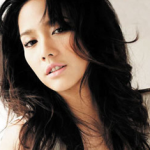 45 – 47 Trope Street South Melbourne VIC 3205
www.melbournecolosseum.com.au
Click to show phone number
Melbourne Colosseum is one of the best and most recognised 1st class brothels Melbourne has in the heart of the city. There are luxurious private viewing rooms and high class waiting lounges for any gentlemen. Feast your eyes on the most gorgeous Asian beauties and beautiful ladies from other nationalities.
See your brothel listing here
If your Establishment provides exceptional service and you believe that our customers will get a world class experience at YOUR venue, then enquire now to secure your place in this space!
CALL NOW
1300 780 182
EMAIL US
11.PLEASURE DOME
44 Gladstone St, South Melbourne VIC 3205
(03) 9696 2222
www.pleasuredome.com.au
The Pleasure Dome is home to Melbourne's hottest cisgendered and transsexual women. Their concept is a unique mixture of pleasure, sex, style & seduction. You'll find an array of stunning ladies and world class transsexual women combined in Melbourne's only ultra-sexual private playground.
12.CLUB 859
859 Glenhuntly Road Caulfield South VIC 3162
(03) 9523 8555
www.club859.com.au
Being one of Melbourne's friendliest and sexiest brothels, Club 859 is owned and operated by women. This brothel in Melbourne is considered by both patrons and working girls as a happy and inviting "Boutique Bordello". They have top class facilities their hot girls are most friendly and obliging.
13.SCARLET LADY
4 Dummett Crescent, Clifton Hill VIC 3068
(03) 9489 2240
www.scarletlady.com.au
Scarlet Lady is a 5 star gentlemen's bordello with ladies who are guaranteed to make your stay memorable. Have your wildest fantasies realized with one, two or more of the most attractive women there is in Melbourne. For a service like no other, drop by Scarlet Lady.
14.DAILY PLANET
7-12 Horne St, Elsternwick. Melbourne, Australia
03 9078 8242
The Daily Planet provides First Class Service in a First Class Setting since they started in 1975. This brothel in Melbourne has quickly risen to become one of Australia's best known brothels and have been open for the past four decades.
15.LE BOUDOIR
81 Rokeby Street Collingwood
(03) 9415-8055
www.leboudoir.com.au
One of Melbourne's classiest brothels, Le Boudoir brings a first class adult entertainment that is designed for your ultimate pleasure. This luxury brothel in Melbourne is only 5 minutes from Melbourne CBD and has been owned and operated by women since 1997.
16.SOUTHERN COMFORT INTERNATIONAL
16 Citrus St, Braeside
(03) 9588 0743
www.southerncomfortinternational.com.au
Southern Comfort International is a licensed Melbourne brothel that caters to every man's needs –elegant or raunchy, their ladies never fail to please. This brothel in Melbourne has a very spacious lounge, and is renowned for their large range of gorgeous ladies and raunchy shows that are unrivaled.
17.MY ALIBI
35A Northgate Drive Thomastown
(03) 9465-8899
www.myalibi.com.au
My Alibi is a new premium brothel in Melbourne that's located within a quiet industrial estate of Thomastown. Experience the ultimate pleasure of adult entertainment at this brothel as they promise to provide a classy and seductive service that will leave you in a world of ultimate joy and pleasure.
18.STUDIO 54
54 Swanson Street Preston
(03) 9495 1881
www.studio54.net.au
STUDIO 54 is one of Melbourne's newest and largest purpose-built 5 star brothels, located just 15 minutes from the CBD. They have a large selection of exquisite and upmarket ladies to choose from to serve your every need. Their stunning ladies will provide you with a warm and friendly experience,
19.RED LANTERN RELAXATION
17 Nicole Way, Dandenong South, Vic, 3175
(03) 9793 2988
www.red17.com.au
Red Lantern is a legal brothel in Melbourne that offers an exclusive relaxation experience for men who want an intimate, sensual and passionate relaxation service that is fun, friendly, clean, and affordable. Their seductive and gorgeous girls will ignite your senses and fulfill your wildest desires.
20.THE MAIN COURSE
58 Dudley St. West Melbourne
(03) 9329 1000
www.themaincourse.com.au
The Main Course is only a 15-minute walk or a few minutes by taxi from the centre of Melbourne's CBD. They have a variety of captivating girls to choose from offering full service. With the top notch and intimate service The Main Course provides, you will leave this brothel with a big smile on your face.
21.LADIES ON YORK 59
59 York Street, South Melbourne
(03) 9690 5977
www.ladiesonyork59.com
Ladies on York has become one of Melbourne's most popular bordellos. Convenient and discreet, it is located just a few minutes walk from the city centre. Come and experience the delights in this charming Victorian Cottage, beautiful ladies await you in one of our six luxurious rooms.
Melbourne is a city of life – filled with amazing restaurants, bars, clubs as well as unique architecture characterised by a mix of old and new structures and styles. The city centre actually has a great reputation for its historic and prominent lanes and arcades with boutique cafes and shops. So there's always something exciting to do in Melbourne if you're ever in the city. The nearby suburb of South Melbourne also boasts its famous South Melbourne Market which is the quintessential village market where you can find all the fresh and local produce that only South Melbourne Market can provide.

On the naughtier parts of the city, Melbourne boasts its reputation of being the sin city of Australia. Flinders Street is considered Melbourne's red light district where you can find all the famous and infamous brothels Melbourne city has to offer, full of sexy vixens and courtesans that only this city can provide. Escorts in Melbourne can be found at brothels as well as found independently offering their outcall services to those who desire carnal pleasures of the flesh.

Melbourne brothels are regulated by its local council, meaning almost all brothels Melbourne is home to are licensed establishments that abide by the rules and regulations under the council. These licensed brothels are mainly labelled as the "commercial brothels" while the smaller owner-operated brothel can work without a license but requires a permit from the Planning Department of the local council. Small owner-operated brothels are actually sex workers who use a designated location as their working ground by themselves or with one other sex worker. Both sex workers need to be registered service providers to be legal operators in the industry.

Victorian legislation requires sex workers or escorts to obtain an SWA number to be compliant with the law of the state. If escorts decide to use their home as their base of operations, they will need to get a permit as an owner-operated brothel or start a commercial brothel business with a license. The Sex Work Act also states that sex workers must not sell any sexual services during any period in which they know of any sexually transmitted diseases being present. The Sex Work Act also makes it mandatory for sex workers to test for sexually transmitted diseases every three months to regulate healthy and safe workers. So if you're thinking about seeing any sexual service provider in Melbourne, rest assured that you are in safe hands due to the regulations and laws that protect clients and workers.

Most Searched Terms: Brothels melbourne CBD, brothels collingwood, brothels preston, escorts south melbourne, brothels in geelong, adult services dandenong, hookers thomastown, sex workers preston.