Looking for brothels Parramatta? In this list you'll find luxury bordellos that offer unbelievable services and unforgettable experiences. Here are some pleasure palaces to see in Parramatta and nearby Western Sydney suburbs …
1. MY PLAYMATE WESTERN SYDNEY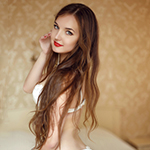 Parramatta & Western Sydney
www.myplaymate.com.au
Click to show phone number
The hottest escorts, agencies and brothels all on one site! Head over to My Playmate and explore the vast selection of adult entertainment we have to offer, tantalize your senses, and see how long you can last before dialing, after all, Playmates are just a phone call away...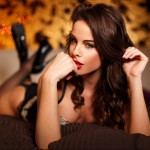 5 Clyde Street, Rydalmere, NSW 2116
www.claudiaspenthouse.com
Click to show phone number
The mood here is sophisticated and refined with subdued lighting and candles designed to make you relax and feel truly comfortable. This brothel offers high quality service from their exquisite ladies who provide ultimate pleasures and the most erotic experience you can imagine.
14 Sleigh Place, Wetherill Park NSW 2164
www.jinglebellsgirls.com
Click to show phone number
Let your inhibitions go at Western Sydney's premier brothel Jingle Bells. This adult establishment is full of hot babes who provide first class adult service and cater to every desire. Drop by and experience exciting naughty fun with their ladies.
9 Seville St. North Parramatta, Sydney, Australia
www.maggies9.com.au
Click to show phone number
Maggie's is located in North Parramatta in the industrial area. This brothel is set in an old house with a private entrance around the back. Maggie's features Australian and European ladies over 35 years old, experienced with sex skills no man can resist.
6.MIDNIGHT DELIGHT
25 Wentworth Street Parramatta NSW 2150
(02) 9633 4683
www.midnightdelight.com.au
Midnight Delight is one of Parramatta's premier adult establishments. It's close to all transport and is a two-minute walk from Parramatta railway station and taxi services. This brothel has luxurious suites and beautifully appointed rooms where you'll be pampered and pleasured.
7.22 RYDALMERE
22 Brodie St Rydalmere
0466 219 888
www.22rydalmere.com.au
Rydalmere 22 is a fully licensed brothel located just a few minutes' walk from Rydalmere Train Station and about a 10-minute drive from Parramatta along Victoria Road. This bordello has a private, clean facility and offers a range of young Asian girls from China, Korea, Taiwan and Malaysia that provide both massage service and full service.
8.MA BELLE CHERI
8 Wentworth Street Granville
(02) 9897 7788
www.mabellecheri.com.au
Previously called The Site, Ma Belle Cheri is a legal 5 star brothel with the largest range of lustful and diverse set of women all skilled in the art of seduction. First class service, sophistication and the exceptional intimate experience clients get are the reasons why this stylish bordello is one of the best in Parramatta.
9.CLUB 102 LIVERPOOL
Level 1, 102 Moore Street, Liverpool, NSW
(02) 8798 3358
www.102liverpool.com.au
Newly opened fully licensed brothel providing ladies that cater to your utmost taste. We proudly host the hottest, and intensely sensual Asian ladies. True professional at delivering the kind of girlfriend experience you will not forget. Luxurious rooms, gorgeous environment and stunning ladies, come and experience our delightful hospitality.
10.NIRVANA AT PENDLE HILL
1 Nirvana St, Pendle Hill
(02) 9636 9888
Nirvana at Pendle Hill is a legal brothel offering full service with a range of Asian Australian, Greek, Italian and New Zealand girls. Private rooms are clean and cosy. Nirvana is open 24 hours a day, 7 days a week and also offers escort services to your home or hotel in the Western Suburbs of Sydney.
11.7 COWPER
7 Cowper Street, Granville
(02) 9682 3888
7 Granville is a prestigious full service brothel that offers luxurious and high quality service along with complete discretion. They have an extensive range of beautiful classy ladies that provide unforgettable service and amazing erotic experience of the highest standards. This Parramatta brothel aims to provide the best lady to fulfil your needs.
12.CLUB 220 – COUGARS AND BABES
220 Great Western Hwy, Kingswood
(02) 4731 2692
www.cougarsofsydney.com.au
One of the best kept secrets in Western Sydney! A wonderful mix of young ladies and mature Cougars offering the best 5 star service. Busty Blondes to Sexy Europeans and delightfully Cheeky Australian Ladies, offering all of your favorites; Genuine girlfriend experience, affection and passion, and of course all fantasies catered for. Ask about doubles, pre-bookings and escort services. Come and enjoy this 5 star establishment
13.99 FOREVER
185 Military Road, Guildford 2161
02 9632 5888
www.parramattabrothel.com.au
Under new management, 99 forever has been refurbished and renovated with their customer's satisfaction and comfort in mind. Lose yourself in picturesque rooms, equipped with showers, climate control systems, spas, audio visual setup and themes to excite your senses and set the mood. At 99 forever the customer's safety and relaxation are the main priorities. They are the one of the best brothels and escort services in Parramatta and they maintain this by selecting only the most luscious fierce women in the business. These jaw dropping ladies each have their own set of weapons in the bedroom they are just dying to show you. Come down and enjoy the luxury surroundings and sensual women.
Looking for more brothels Sydney to satisfy your cravings? Click the link to find out more.