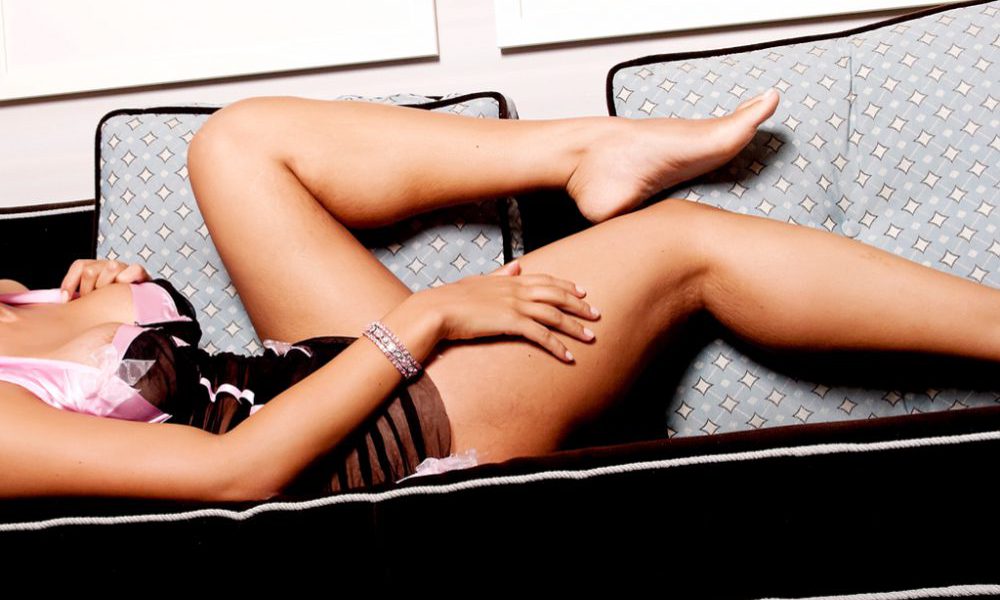 Adelaide is the coastal capital of South Australia boasting of the world-class wine regions. It has become of the most exciting destination for adult entertainment in Australia. This city offers the best location and atmosphere for sensual massage after a long day work. Indulge yourself and relax with Adelaide's most satisfying erotic massage. Below listed are the best places to unwind with an erotic massage.
1.STEPHIES EROTIC MASSAGE
Kensington Rd, Norwood, South Australia
(08) 8333 2102
www.stephies.com.au
Visit Adelaide's most discrete erotic massage establishment located in the affluent Adelaide suburb of Norwood. Find Stephies on the left hand side of Kensington Road when heading away from Adelaide City between Elizabeth and Sydenham Road. Be pampered when you come in its tasteful surrounding with gorgeous, friendly and sophisticated ladies. Stephies specialises in the art of erotic touch that will leave you feeling like you are in heaven. The sensation of having a gorgeous lady lovingly caress your body as you totally relax in their luxurious massage room will have you coming back for more.
2.LOURDES
16 Halifax St, Adelaide SA 5000
(08) 8212 5800
www.lourdesadelaide.com.au
Lourdes Adult Massage & Relaxation Services in Adelaide provide sensual erotic massage in a five star surroundings. They pride themselves for selecting the finest, attractive and exquisite ladies who are experienced in full body relaxation massage. Their ladies just know how to relieve you of your tension. For full adult entertainment experience, you can join one or more ladies in their luxury spa. Each with private ensuites, mirrors and seven seater spa. Call their gorgeous ladies to fulfil your erotic desires. Group bookings and corporate functions are also welcome by appointment.
3.SATISFACTION
33 North Tce Hackney SA
(08) 8132 0821
www.satisfactionmassage.com
Indulge your body, mind and soul with the ultimate adult relaxation service in Adelaide. Satisfaction Massage specialises in complete body sensual massage. Their erotic massage is one of the most luxurious ways to relax and unwind. Lie back and imagine being oiled up and caressed from head to toe, back and front with deep relaxation strokes fully blended with breathtaking erotic techniques. Satisfaction's ladies are professional and qualified masseuses that will melt your stress away and leave you fully satisfied.
4.EDEN MASSAGE AND RELAXATION CENTRE
11 Fullarton Rd, Kent Town SA 5067
(08) 8363 2090
www.edenmassage.com.au
Indulge your senses with Adelaide's finest Erotic Massage. Eden Massage & Relaxation Centre provides sensual adult massage in a five star environment. Relax and let your tension melt away with beautiful ladies in a luxurious, relaxed atmosphere in their centre in Kent Town. Their sultry ladies are experienced in full body relaxation massage and they know just how to relieve you of your stress. For full adult entertainment experience, join one or more of their exquisite ladies in their seven seater luxury spa. Contact Eden now for group bookings, private and corporate functions.
5.STUDIO 207
207 Currie St, Adelaide SA 5000
(08) 8231 6112
www.studio207.com.au
Are you ready for fun and excitement? Visit Studio 207 in Currie St., it's conveniently located in the heart of the CBD. It's always open for your pleasure. Let your fantasy be fulfilled as you spend some relaxing time with their gorgeous ladies. They offer specialised sensual and erotic massage services in a relaxed and comfortable surroundings. Their ladies offer erotic massage, happy ending and full service. Some ladies offer fantasies and dress ups. Ask the receptionist when you call to assist you in choosing a lady that matches your desires.
6.RED HOUSE MASSAGE
675 Marion Road, Ascot Park
(08) 8357 6166
Red House offers the most complete and ultimate erotic massage in Adelaide. They have a wide selection of Asian girls with very skilled hands and bodies to send your desire and pleasure rising. Their girls are all stunning and sexually captivating in devilish ways. Let their ladies pleasure you with a body slide, body-to-body nude massages and then finish with happy ending or full service; your time spent with them is a time that you will never forget. Whether you are looking for a sensual massage or erotic massage, cuddling, blow jobs fantasies or anything in between you will have an intense experience that will keep you coming back for more.
7.STUDIO 23
23 Humphries Terrace, Kilkenney
(08) 7223 2369
www.studio23adelaide.com.au
You don't have to drive to the city to enjoy sensual or erotic massage services. Studio 23 is Adelaide's best kept secret, where you will find unsurpassed quality service. Reward yourself with a relaxing erotic massage after a stressful day. You will find what you are looking for with a large selection of tantalizing ladies to choose from. Studio 23 caters for men, women and couples of any sexual orientation. Tell them your fantasies and they will carry it out for you. They also offer loyalty card system for regular patrons.
8.BLUE ROOM MASSAGE
Payneham Rd, St Peters Adelaide
(08) 8363 1563
blueroommassage.com.au
Blue Room Massage is the most reviewed and consistently talked about massage parlour in Adelaide. They offer full body, sensual, adult relaxation massage in two elegantly appointed premises in the east and western suburbs. Blue Room provides the convenience of a discreet residence at Payneham and Findon, with spacious shower facilities and plentiful parking. They have a broad selection of girls to choose from that offer a very personal service to spoil and indulge you. Although not a full service establishment, their pricing is inclusive of massage and very happy ending.
9.ADELAIDE SENSUAL MASSAGE FOR WOMEN
Adelaide
0478 037 001
www.adelaidesensual.com
Adelaide Sensual Massage for Women is exclusively available to women only. Sensual massage concentrates on intimacy. Female clients who are married or in a long term relationship which they feel have lost the spark will greatly benefit from this service. Sensual massage is a treatment that provides intimate stimulant to the client. All treatments begin with a luxurious footbath and end with a sensual gift box. Just call to request a qualified male or female therapist.
10.RARE DIAMONDZ MASSAGE
Birkenhead Port Adelaide, SA
(08) 8361 8269
Rare Diamondz is a sophisticated and elegant female owned and operated massage parlour situated near the waterfront at Birkenhead. The place is smoke and drug free, spotlessly clean and maintained to the highest standards. They also have a selection of stunning ladies who are all fully experience in the art of full body massage relaxation and tension relief, offering you a service second to none.