Wagga Wagga is one of Australia's iconic destinations, being the largest inland regional city in New South Wales. It's located conveniently between Australia's two largest cities, Sydney and Melbourne so it's the best "pit-stop" city in Australia. It works out well too since the Melbourne to Sydney XPT rail service stops at the city's railway station. Discover new things from amazing landscapes and unique looking architectures to vibrant cultural arts and lively shops. So if Wagga Wagga's on the way to your destination, stop for a little bit and discover what it has to offer, especially the local ladies from its famous brothels. The local brothels hold a variety of beautiful, sexy and experienced ladies who love seeing old and new faces at their establishments. Always welcoming, these brothels in Wagga Wagga will definitely treat you right when you visit them.
1. MY PLAYMATE WAGGA WAGGA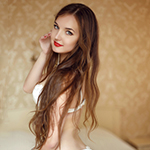 Wagga Wagga
www.myplaymate.com.au
Click to show phone number
My Playmate is your one stop shop for all things naughty and nice. Choose your location and see who's ready to play! The number one directory for escorts, agencies and brothels, all in one place. Come and Play Mate
4 Saxon St, Wagga Wagga
Click to show phone number
New Saxons services Wagga Wagga and its surrounding area so no one will miss out on all the adult entertainment and activities that New Saxons has to offer. This brothel has some of the most elegant escorts giving the best escort service you can find in NSW.
3. GYPSY'S KITTENS & COUGARS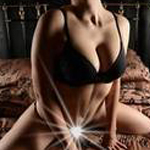 28 Riedell Street, Wagga Wagga NSW 2650
www.gypsyskittenscougars.courtesansites.com
Click to show phone number
Gypsy's Kittens And Cougars: the name says it all. This establishment offers exquisite ladies of different ages to suit different clients. This is one of the finest brothels in NSW, located in Wagga Wagga. Just relax and enjoy the pleasures with their stunning local and international beauties.
130 Botany Road Alexandria
redrose.adultsservice.com.au
Click to show phone number
The girls at Red Rose are some of the best escorts in Wagga Wagga, providing the best service with the best rates. A little more than an ordinary brothel, Red Rose offers a collection of services including erotic massage, rub-n-tugs, body slides and more.
5.CENTREFOLDS OF ALBURY
East Albury

Centrefolds of Albury is located on the NSW VIC border in Albury, Wodonga and is one of the premier regional establishments. Relax in comfort and let your senses surrender to a sensual display of the most desirable and most beautiful women the country has to offer.