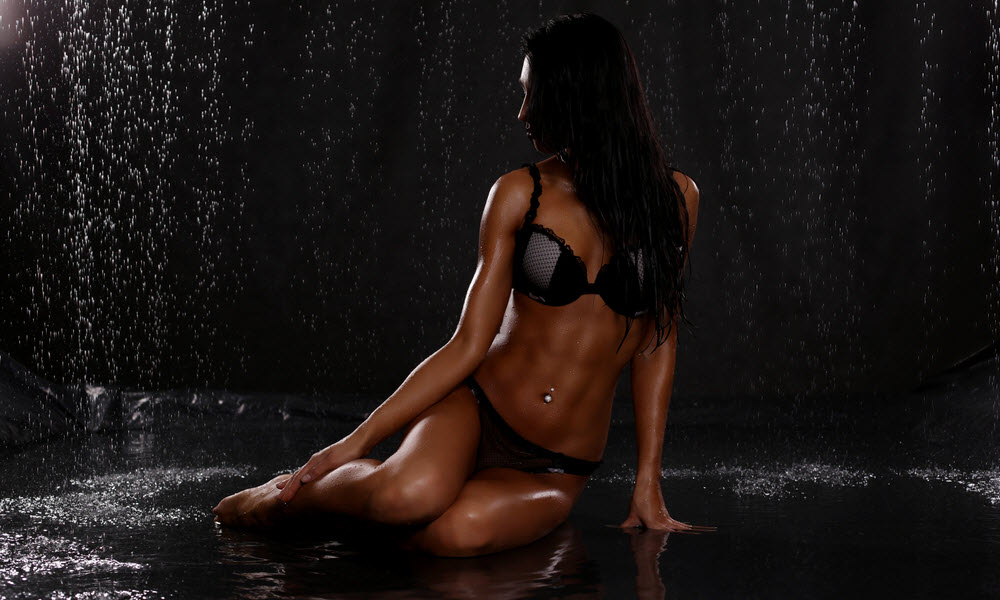 When it comes to stresses, Melbourne is by far a distant cousin of Sydney, indeed many would say it's one of the most habitable cities in the world. And yet Melbourne does have its disturbing underbelly. Gangland crime, random murders, racist attacks, horrific weather, these are some of the things that cause Melbourne residents to have to be on the edge a little more than they might wish to be. Nevertheless, being a metropolis of the free world, Melbourne does have its indulgences, its sensual luxuries, and we're not talking about corporate AFL boxes at the MCG. We're referring of course to its wonderful small bars scene and also its somewhat discreet, but so often delightful, erotic massage circuit. Get onto it gentlemen and enjoy the best hand relief on the planet - maybe a little hyped by Melburnians as usual. here's most of the best spots ...
1.BODYLINE MASSAGE
10/13-21 Thomas St Yarraville 3013
(03) 9315 2922
bodyline.net.au
Have you been wondering what could make your next full body massage better? Gorgeous naked women will be doing the massaging in Bodyline, an adult massage centre in Yarraville. Their steamy ladies use their enviable skills to combine relaxation, sensuality and eroticism to keep you coming back for more. Your entire body will tingle as their ladies tease and please and give you the happy ending you desire. Call Bodyline to see how you can get a happy ending. No need to make an appointment, they have so many lovely ladies to spend some time with.
2.69 RELAXATION
169A Malop Street Geelong VIC 3220
(03) 5229 1335
www.69relaxation.com.au
Enjoy in style at 69 Relaxation. They offer exclusive relaxation experience for men who feel the need for an intimate, sensual and passionate relaxation service which is fun, friendly, clean, and at an affordable price. They have a very discreet rear entry with free carpark. 69 Relaxation offers sophisticated adult massage services including sensual and erotic massages and full service. Their adult entertainment services are created with one objective in mind: to make your wishes come true.
3.BUTTERFLY'S OF BLACKBURN
11 King Street, Blackburn
(03) 9878 0011
www.butterflys.com.au
With velvet curtains greeting you at the door, Butterflys of Blackburn aims to provide you with everything you desire and more. The ladies at Butterflys are accomplished in the art of seduction and in providing intimate personal services whether you need a coy companion, a dominatrix, or two temptresses, they will indulge all your needs and wishes. Butterflys has a tantalizing roster of international, Asian, and of course Australian beauties. Choose a room that's simple or a themed room to let your imagination run wild. Don't just take our word for it, head over and check it out for yourself.
4.BLUEKRYSTAL
16 Greens Rd, Dandenong South VIC
(02) 9708 5555
www.bluekrystal.com.au
BlueKrystal is a relaxation centre providing nude and sensual relaxation and other services in a clean and discreet location close to Dandenong. Enjoy a sensual body to body massage service with friendly and caring ladies to take all your stresses away. They will make you feel much pampered with their touch and seductive massage. Toys, fantasies and extra services are negotiable. Their services has been designed around your needs, so that whether you only have a small amount of time or are looking to relax and spoil yourself for a little longer, there is a service that will suit you.
5.BODILINX ADULT STRESS RELIEF STUDIO
149A Cowper Street, Footscray, Victoria 3011
(03) 9689 4369
bodilinx.com.au
Get stress relief through orgasmic release at the Bodilinx Adult Stress Relief Studio in Melbourne. They have a steamy, sexy, sensually intimate approach to massage. Their sexy ladies provide sensuous (non-sexual) literally pampering your every inch with full body-to-body nude-shared experience with an erotic body slide all over your back, so you can feel their warmth, then finished off with a happy ending. However they are not a full service establishment so refrain from asking the ladies if they provide such service or you will be asked to leave.
6.NUMBER 100
100 Johnston St Collingwood 3066
(03) 9416 0099
www.number100.com.au
If you're looking for sensual erotic indulgence, visit Number 100. This erotic relaxation parlour is located minutes from Melbourne's CBD. Revel in the stimulating company of an array of desirous ladies & indulge in an entirely nude, full body-to-body contact, sensual, erotic adult relaxation service featuring sultry body slides and culminating in masterful hand pleasure. But if you're yearning for something with a dash more spice, please ask the ladies. Not only are they gorgeous, but open-minded & approachable, their ladies are sensitive to your desires & likely to be receptive to your needs.
7.FAR EASTERN RELAXATION
77 Racecourse Road North Melbourne
(03) 9326 8388
Male, female or couple will find the very best exotic experience in Melbourne at Far Eastern Relaxation. It's a 5 star exotic and boutique brothel in Melbourne's inner city for ultimate discreet pleasure that provide premium adult services with predominantly Asian ladies. Their ladies provide sensual and erotic massage service that is second to none. If you feel like indulging with a beautiful woman for hours or just stopping by for a brief visit, their ladies are eager to please and fulfil your every want and need. A range of services ensure that you receive full & tailored attention. Whatever your wants or desires, there is an exotic lady waiting to make all your wildest dreams come true.
8.EROTIC MASSAGE IN MELBOURNE
Melbourne
(03) 9416 6257
eroticmassageinmelbourne.com.au
Relieve the tension in your day with a sensual Erotic Massage in Melbourne. They are available for outcall service to your home, hotel or office. They have beautiful girls who specialise in giving full body massage techniques, hand job, oral relief and companionship. Erotic massage is also available for doubles and couples. They also cater for fantasies, dress ups, or role play, just tell them your desires. But if you just want relaxation and peace of mind, make use of their special full body massage that is very sensual and will sure to make you keep coming back for more.
9.ESENSUA TANTRIC MASSAGE FOR WOMEN
Bent Street, Northcote, VIC 3070
(03) 9383 2552
www.esensua.com.au
Esensua provides the ultimate in Tantric massage for women. The Studio is located in Fitzroy North, an inner city suburb of Melbourne which is 4 km north-east of the CBD. It's all about sexual and erotic connection for women, and it has a variety of massage to choose from. They specialises in relaxation, deep tissue, sensual and Tantric massage or a combination of all of them to ignite your inner desires. They also provide private erotic massage classes for both men and women. Sensual massage will leave you on a high that doesn't go away for hours, days and even weeks.
10.TOUCH BY VENUS
Spencer St. Melbourne
0481 350 008
www.touchbyvenus.com.au
Escape your busy schedule and indulge in an amazing and relaxing body rub on a custom milking table at Touch by Venus. Marcella provides sensual and erotic massage in a clean and upmarket studio located in Spencer St, just 5 minutes' walk from Southern Cross Train station. She offers erotic relaxation and Swedish massage which is great for reducing stress levels and end a busy day. Swedish relaxation uses gentle technique of long strokes, friction and kneading movement to release muscle tensions, remove pain and improve blood circulation.