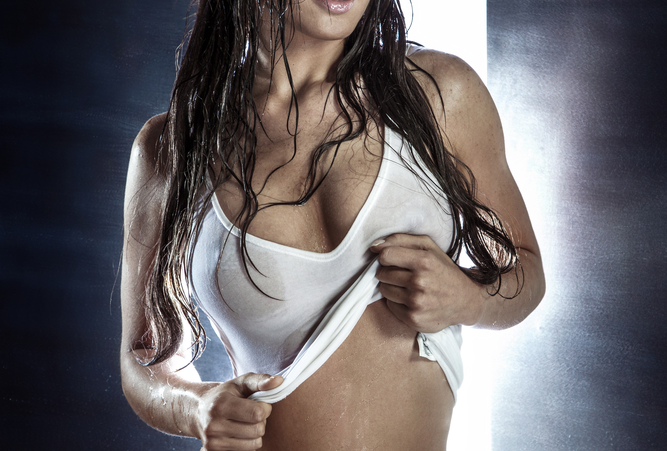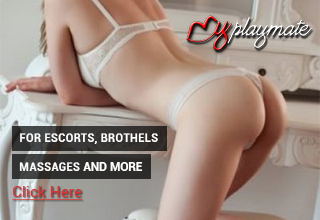 Perth is one of the best cities in Australia. The world's oldest profession is as long established as mining in this part of Australia, and Perth has some of the most sophisticated brothels and best adult entertainment spots in the Land Down Under. Here are the current top brothels Perth punters favour for pleasure...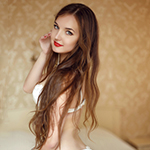 Perth
www.myplaymate.com.au
Click to show phone number
Find the premier establishments and head-turning escorts of Perth on My Playmate. Australia's west coast boasts some of the most elegant locations and individuals for your pleasure and satisfaction. My Playmate will accommodate the needs you never thought you had by Perth's crème de la crème.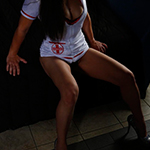 5 Oxford Close, West Leederville
www.citywestmassage.com.au
Click to show phone number
City West Massage has been operating for many years and has established a loyal clientele. They have a wide selection of sexy and good looking girls of all nationalities. This bordello will provide you the XXX fun and excitement you are looking for. Visitors and new clients are made very welcome in this brothel in Perth.
See your brothel listing here
If your Establishment provides exceptional service and you believe that our customers will get a world class experience at YOUR venue, then enquire now to secure your place in this space!
CALL 1300 780 182
EMAIL US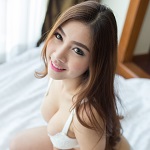 387 Canning Hwy, Como 6152
Click to show phone number
This long standing brothel knows how to treat their customers with great service with escort in calls and out calls and more. With some of the best escorts in Perth, their roster consists of some of the sexiest young Asian beauties and Aussie escorts so you'll always have a variety to choose from. Make same day bookings or early bookings to secure your favourite companion. You won't regret it.
See your brothel listing here
If your Establishment provides exceptional service and you believe that our customers will get a world class experience at YOUR venue, then enquire now to secure your place in this space!
CALL 1300 780 182
EMAIL US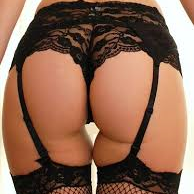 159 Great Eastern Highway, Belmont, WA
www.mackenzies.com.au
Click to show phone number
MacKenzie's of Perth has established itself as one of Western Australia's premier bordello and escort service. They promise to deliver the best service with personal attention to the smallest detail. Their reputation is built on integrity, client satisfaction and care which sets them apart from the rest. This Perth brothel is also pro-active in promoting the Sex Industry and lobbying of Politicians for legislative change. MacKenzie's of Perth is also a safe sex environment that requires the use of condoms.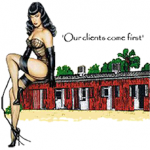 143 Hay St, Kalgoorlie Western Australia
www.theredhouse.com.au
Click to show phone number
The Red House is a historic brothel in Kalgoorlie and is fast becoming one of the most unique tourist attractions in Hay Street. This brothel in Perth provides full service and other services can be negotiated with their exquisite hostesses. The Red House is reputed to be the oldest standing and still operating brothel in Kalgoorlie.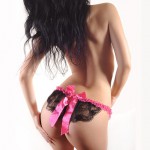 56 Edward Street, East Perth Western Australia WA 6004
www.caseysmassage.com.au
Click to show phone number
This Perth Brothel has been around for over 28 years and located just 5 minutes from Perth's CBD and just a few minutes' walk from the Claisebrook train station. Being one of the ultimate brothels Perth has enjoyed since the late 1980s, Casey's does not disappoint. Their stunning ladies will provide you an unforgettable time of erotic massage and gratifying sexual pleasures sure to make your wildest fantasies turn to reality. Casey's private bordello mixes exclusive style of seduction that will give you the most erotic experience in Perth.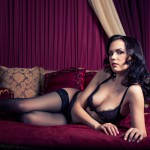 133 Hay Street, Kalgoorlie, WA
www.questacasakalgoorlie.com
Click to show phone number
Questa Casa also known as "The Pink House" is the only original brothel remaining from Kalgoorlie's famous gold rush. Perth brothels are envious of this Eastern sister because Questa Casa has been in business for over a hundred years. Questa Casa is the only brothel that has the famous "STARTING STALLS" that are still used up to this day and girls throw open these infamous doors every night.
10.CLUB 316
316 Charles Street, North Perth, WA
(08) 9227 5111
www.club316.com.au
Club 316 is a top quality brothel in Perth that is an uncomplicated, erotic and exciting venue to visit. They have a large selection of girls from far and wide. Meet some of the most beautiful and classy Australian, European and Caribbean models, as well as the exotic beauties of the orient. With this wide selection of ladies, you will definitely find what you are looking for at Club 316.
11.MADISON AVE
2 Temple Street, Victoria Park
(08) 9361 2069
www.madisonav.com.au
Madison Avenue is centrally located just a short drive from the CBD and Crown Casino. They have discreet rear parking, wheelchair access and clean cosy rooms. If you have any extras or fantasies in mind, the ladies at this Perth brothel will happily oblige – enough reason why Madison Ave is worth a visit.
12.MISS ELLA BELLA
16/7 Delage Street, Joondalup
(08) 9301 2356
www.missellabella.com.au
Miss Ella Bella offers full body massage and professional adult services in the Northern Suburbs of Perth in Joondalup. You won't be disappointed when you visit Miss Ella Bella; the ladies will look after you and satisfy your sexual desires as soon as you go with them. You'll be going back for more after your first visit as the sexy ladies are trained and groomed to meet your needs. You can even sign up to be a member to experience sexy discounts at their establishment.
13.HANY'S ESCORTS
U2/13 Day Road Rockingham
(08) 9592 7600
www.hanysescorts.com.au
Hany's Escorts is an Incall and Outcall escort services provider, serving Rockingham, Kwinana and the Mandurah areas. The beautiful Asian ladies at Hany's Escorts will enchant you with their looks and seduce you with their femininity. Tell them your fantasies, your sexual desires, your darkest secrets and they will indulge you in the best way possible. The girls will make magic happen once you meet them so delight your senses and enjoy your time. Rest assured when it comes to discretion because Hany's Escorts practises discretion as their first priority with clients.
14.DREAM LANE
Mt Lawley, Perth
0423 880 223
Dream Lane is an exclusive full service brothel and erotic massage parlour in Perth. Tucked away at an undisclosed location, this is one of the best kept secrets of Perth. Dream Lane has a roster of beautiful companions every day and the ladies know exactly how to tease and please their clients. Many of their escorts change every few weeks so you'll see a fresh new face every month you visit. Their exact address is only given to those who desire the finest things in life. They believe in serving their customers as exclusive members of their establishment so you'll only be treated as a VIP.
15.LANGTREES VIP PERTH
71 Burswood Rd, Burswood
08 9473 8989
www.langtreesofperth.com
Langtrees has established itself as one of the most exclusive brothels Perth has ever had. It is located only a short distance from Perth's CBD, closely residing next to the casino. They have an extensive range of the most beautiful and desirable ladies in Perth that are always there to help you explore new boundaries. These girls know how to arouse your interests and will show you an unforgettable and extraordinary time.
16.ADA ROSE STUDIO
205 South Terrace, Fremantle WA 6160
(08) 9468 5078
www.adarose.com.au
Ada Rose is a respected name when it comes to the adult entertainment scene. With high class ladies in this establishment who come from different backgrounds with their own unique qualities, our girls know how to make you feel Relaxed, Important, Naughty and Erotic. As Perth's longest established Brothel and Escort Agency, Ada Rose delivers high quality services with satisfaction guaranteed.