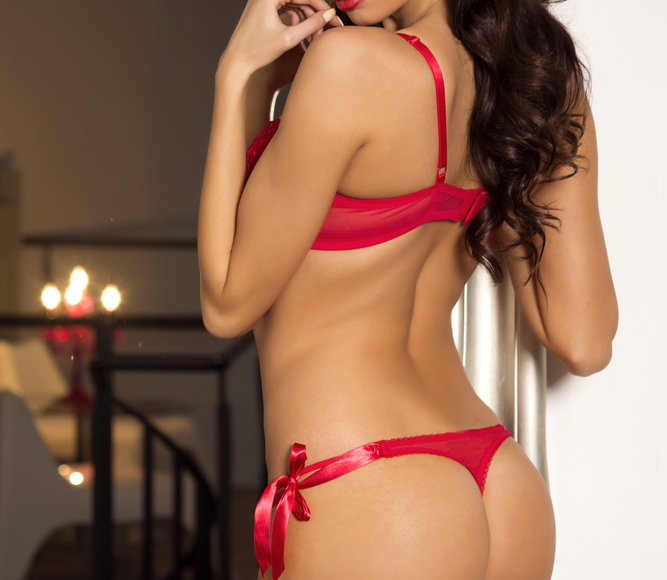 Brisbane is part of Australia's fastest growing metropolitan region that enjoys a large and diverse multicultural community. Being a fun, modern city to live in, it has a very exciting nightlife including some of the best brothels in Australia. Here are some of the top brothels in Brisbane…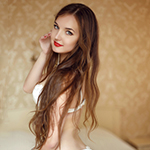 Brisbane
www.myplaymate.com.au
Click to show phone number
My Playmate is Australia's leading directory for escorts, brothels, massage and more. If you are looking for an array of gorgeous ladies to choose from, or would like to try something different; like an erotic massage, then visit My Playmate today and start exploring your wild side.
30 Jade Drive, Gold Coast
www.pentagongrand.com.au
Click to show phone number
The Pentagon Grand will be quite an experience. This fantastic brothel's façade is like that of a major hotel. This Gold Coast brothel has one of the finest reputations for beautiful women and exhilarating adventure. Meet their stunning multinational ladies at Pentagon Grand that will satisfy your every need and provide the ultimate service and pleasure. This bordello continues to be Gold Coast's number one licensed brothel. Whatever your taste is, the Pentagon Grand is the place to be.
180 Abbotsford Road Bowen Hills, QLD 4006
www.montecito.net.au
Click to show phone number
As one of the leading legal brothels in Brisbane, Montecito is all about providing you with an adventure not to be forgotten. Experience a great service in Brisbane as Montecito has exceptional standards and facilities that are second to none. This Brisbane brothel has a great selection of girls that are sexy, seductive and ready to satisfy your needs.
61 Spine St, Sumner QLD 4074
www.skyangel.com
Click to show phone number
Experience one of the finest brothel services at Sky Angel as your pleasure is their business. Sky Angel is a legal provider of Brisbane adult services and they provide all forms of protection as only safe sexual practices are observed in their premises. They offer a wide range of services and for the more adventurous clients, including fantasy services.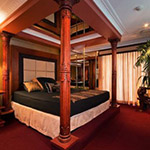 12 Nile St, Woolloongabba QLD 4102
www.cleosonnile.com
Click to show phone number
Cleos On Nile is one of Brisbane's leading licensed brothels and exquisite is definitely the word for this luxurious establishment. With a delightfully wide selection of sensual ladies, ranging from Aussie beauties, French seductresses, Island princesses, and a whole lot more, Cleo's On Nile is more than ready to cater to any taste. Skilled in the art of seduction and pleasure, Cleos makes for an unforgettable experience. A must see if you are in Brisbane.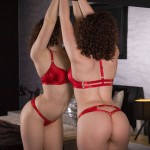 175 Abbotsford Road, Bowen Hills QLD 4006
www.platinum175.com.au
Click to show phone number
Purely Blue is a licensed brothel in Brisbane found at Bowen Hills and only around 10 minutes in a taxi from the Brisbane CBD. They are open 24 hours a day, 7 days a week with a selection of girls including Australian, Asian, Russian and Portuguese girls.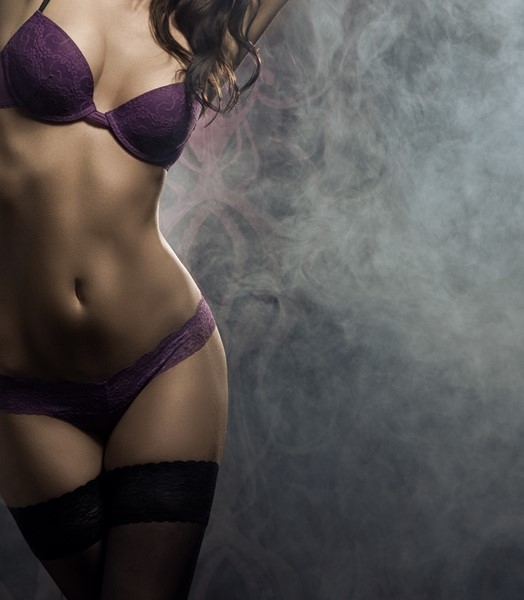 88 Logan Rd Woolloongabba Brisbane
www.88onlogan.com.au
Click to show phone number
88 on Logan is a premier brothel with various selection of ladies to suit your every need and desire. Queensland law requires all sexual services be performed with condoms and at 88 On Logan, only safe sex is practiced. This brothel in Brisbane also caters for disabled clients. So if you want to fulfil your most carnal desires in a safe environment, visit one of the best brothels Brisbane has in store - 88 on Logan.
26 Magnesium Dr Crestmead | Brisbane | Qld 4132
www.club26.com.au
Click to show phone number
Club 26 is a legal brothel with clean 5 star facilities where you can experience a seductive world in a relaxing and satisfying environment. From the moment you walk into the brothel to the moment you step out, you will be enchanted by the beautiful and sexy ladies on offer and the VIP treatment from the staff. It will be incredibly comfortable and extremely satisfied by the service and environment of the place that you won't want to leave at all.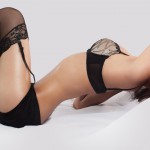 22 Brewer Street, Clontarf
www.intimateencounters.net.au
Click to show phone number
Intimate Encounters is the hottest bordello in Redcliffe, in north of Brisbane, where there's a variety of amazing ladies and hidden gems for any gentlemen. There's also a variety of 5 star luxury rooms where you can explore your desires with the gorgeous ladies to your ultimate pleasure. You can tell the ladies what you want, what you want to try and everything else in between and the ladies will tailor their services especially for you. All you have to do is ask.
945 Fairfield Rd, Yeerongpilly, Brisbane, QLD Australia.
www.theviperroom.com.au
Click to show phone number
This 5 star Queensland licensed brothel is situated just 5 mins from Brisbane CBD. The Viper Room lets you enter a world of sophistication and seduction. They have over 50 sensual ladies working throughout the week with a selection of girls including Australian, New Zealand and European girls.
11.DEVIATIONS
1/14 Civil Ct, Harlaxton, Toowoomba QLD 4350
(07) 4613 1133
deviations.com.au
Deviations is one of Toowoomba's premier bordellos with a reputation of providing the finest companions for the astute gentleman. This brothel in Brisbane delivers you your every desire with the help of their stunning hostesses. Whatever your wishes and fantasies are, Deviation's hostesses will do their best to help you fulfill your secret desires.
12.DING DING 83
83 Randolph Street, Rocklea, Queensland, Australia
(07) 3875 2088​
www.dingding83.com.au
Ding Ding 83, formerly known as Happy Place 8, is one of Brisbane's most established legal brothels with a first class reputation for its elegance and level of service. They provide the utmost level of privacy and impressive five star sensual surroundings. Their beautiful hostesses will make your visit a personal, professional and memorable experience. It is also known to be one of the best and most friendly establishments in Brisbane.
13.CLUB TIGERLILY
1094 Kingsford Smith Drive, Eagle Farm
(07) 3868 4340
www.clubtigerlily.com.au
Club Tigerlily is Brisbane's newest and one of the most elegant legal brothels that provides tasteful, exquisite and luxurious surroundings with only the beautiful, high class ladies that give that sensuous and professional service. It is one of the best Brisbane brothels where your ultimate satisfaction is their utmost concern.
14.PRYANA ROSE
Unit 13, 38 Eastern Service Road, Yatala
(07) 3382 0945
www.pryanarose.com.au
Pryana Rose was established for over 2 years and is now a new 5 star brothel where you can experience 5 star treatment from its gorgeous ladies and amazing facilities. Located in a discrete industrial area with plenty of car spaces, the best part of Pryana Rose is its luxurious suites and the variety of beautiful ladies of different ages and looks that will appeal to your every desire. So come meet the gorgeous girls at one of the best Brisbane brothels.
15.YIMI 476
476 Boundary Rd Archerfield Brisbane 4108
(07) 3277 7318
www.yimi476.com.au
Yimi 476 is one of Brisbane's Top Class Asian Brothel. With the finest most beautiful ladies from all parts of Asia, you're sure to find the experience you're looking for. Yimi's is a legal Queensland brothel located in the Suburbs of Brisbane just off the Ipswich Hwy in Archerfield. This brothel in Brisbane only practices safe sex and all their ladies undergo regular health checks.
16.ASIAN STAR
1/32 Meadow Ave, Coopers Plains QLD 4108
(07) 3216 7222
www.asianstar.com.au
Asian Star is one of Brisbane's beautiful and most friendly fully licensed Asian style brothels. They have a wide range of ladies and they specialize in Asian girls from China, Korea, Japan, Singapore, Thailand, Vietnam and other countries that undergo compulsory health checks and only perform safe sex practices. Drop by this brothel in Brisbane if you would like to fulfil your desire and fantasies.
17.MISO HONEY
120 Robinson Rd East, Geebung
(07) 3865 6066
www.misohoney.com
Miso Honey is located at the north side of Brisbane in the suburb of Geebung. This brothel is best known for its oriental platter by which I mean a variety of beautiful oriental girls. You'll find all the hidden gems of the orient, gorgeous ladies with beautiful petite bodies who are always happy to see you and please you in all the ways you can imagine. For the ultimate pleasure with Asian beauties, visit Miso Honey. You won't regret it.