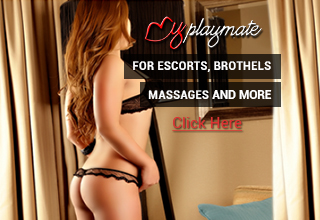 Adelaide is the capital city of South Australia and is the most accessible city in the world. It has historically been the centre of liberated, unpretentious and free-thinking people – a place where offbeat oasis of comfort and pleasure took a new pitch on the oldest profession. Here are some of the top brothels massage parlours escorts in Adelaide that those looking for some sensual experience shouldn't miss when in the fifth largest city of Australia.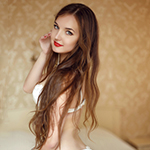 Adelaide
www.myplaymate.com.au
Click to show phone number
My Playmate is your first point of contact when you seek premium escorts, brothels, massage parlours and more in the city of Adelaide. The highest quality establishments and erotic companions are waiting on My Playmate to cater to your specific tastes and fantasies.
See your brothel listing here
If your Establishment provides exceptional service and you believe that our customers will get a world class experience at YOUR venue, then enquire now to secure your place in this space!
CALL NOW
1300 780 182
EMAIL US
207 Currie St, Adelaide SA 5000
www.studio207.com.au
Click to show phone number
Fulfil your fantasy and spend a sensual time with Adelaide's up market ladies that is there only to please you. Studio 207 has an elegant décor that is of the highest standards. This Adelaide brothel is extremely particular in maintaining a drug and alcohol free environment that ensures a satisfying experience for all.
4. STEPHIES EROTIC MASSAGE
Kensington Rd, Norwood, South Australia
www.stephies.com.au
Click to show phone number
Stephies is one of Adelaide's' most discrete erotic massage parlours. It's located in a character maisonette in the affluent Adelaide suburb of Norwood. Expect to be pampered in tasteful surroundings by gorgeous, well-groomed and sophisticated ladies that offer the highest possible level of service.
16 Halifax St, Adelaide SA 5000
www.lourdesadelaide.com.au
Click to show phone number
Lourdes provides massage and escort services. Expect a pure indulgent sensual adult massage from gorgeous and sultry young women with hands worthy of gold when you visit Lourdes.
6.ELITE RELAXATION SERVICE
226 Magill Rd, Norwood
(08) 8338 1661
Spend a sensual time with some of the friendliest and head turning ladies at Elite. Their escorts will satisfy your special desires and let you experience the ultimate pleasure. Also known among punters as Gentle Touch Adult Studio, Elite Relaxation Service is a high class adult studio in Adelaide located just 5 minutes from the city.
7.STUDIO 23
23 Humphries Terrace, Kilkenney
(08) 7223 2369
www.studio23adelaide.com.au
Studio 23 provides In house and escort services for Adelaide & the North Western Suburbs. The beautiful ladies at Studio 23 are waiting for you so drop by and let them give you the highest satisfaction. They have local and international beauties ready to provide you that care and attention you deserve.
The city of Adelaide is a sophisticated and cultured city boasting its convict-free status from the olden days as well as its other well known name aptly dubbed the "City of Churches". It may be full of churches but the city has benefited from multiculturalism via exquisite cuisines, art, music and little hidden bars that will blow your mind. Home to the annual Adelaide Fringe Festival, people from all walks of life and all corners of the globe come to be part of the festival every year. And if you're more interested in some other type of adult fun, Adelaide surely has some of those, too.

Some sex workers in Adelaide, South Australia, take pride in their work because they feel their work is an important service to the community. Helping people release their inhibitions and explore their sexuality; being the companion that these people desire is part of a sex worker's job and they do it with pride. Brothels in Adelaide have an array of beautiful women and men who cater to their clientele with whatever type of intimacy they're after. Adelaide brothels are commonly found in the city centre (or square depending on how you look at it) and they have a selection of stunning escorts who offer in-call and out-call services. However some of the best brothels Adelaide has on offer can be found in the most discreet locations outside the CBD.

Sex workers and their advocates have been attempting to pass legislation to decriminalise sex work in South Australia in the past few years with no success. Regulation in the sex industry and sex work will only be beneficial for both workers and clients of these workers purely for the fact that it could result in the brothels being managed like any other business with requirements and compliances for health and safety regulations.

Prostitution in South Australia, is illegal according to the Summary Offences Act and the Criminal Law Consolidation Act. However, sex workers and brothels in Adelaide still flourish with business albeit in a criminalised environment. One sex worker gave an interview to ABC news stating that they are supported wholeheartedly by SA Health and the government in general. So when it comes to prostitution, brothels and massage parlours, Adelaide and South Australia has a very funny way of governing it. So if you're looking for some adult fun at an Adelaide brothel, make sure you cover your tracks and keep it on the down-low before, during and after you visit it.