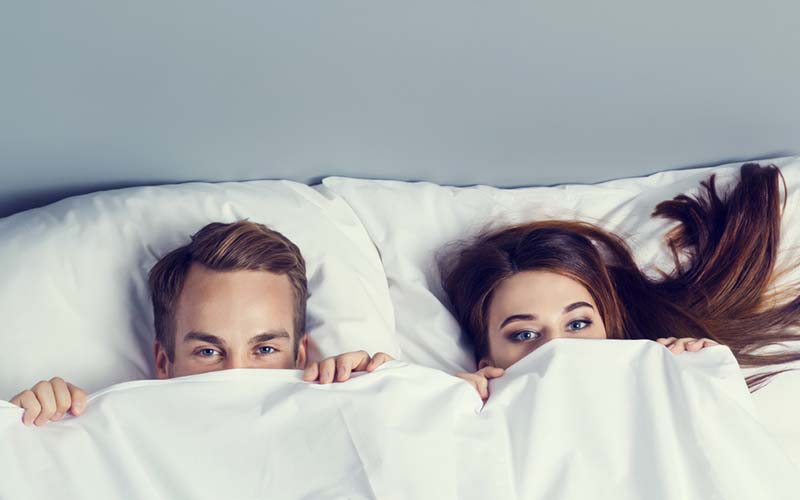 Lifestyles in today's society are, whether we like it or not, extremely active and fast-paced. For singles, it's hard to keep up with family and friends, while trying to balance work, study, or sometimes both. Many of us are out of home, moonlighting two, or even three jobs. Trying to juggle all of this effectively can sometimes be too much to take on personal commitments.
That's why hooking up but not dating is fantastic. If we do live and work at the momentum of a freight train, dating is just too much work. There's dinners to arrange, exhibitions, movies, the horrid 'meeting of the parents' – all that jazz. Why shouldn't we be able to cut to the chase, find a room, throw each other's clothes off, and let out some much needed, pent up steam?
Dating somebody naturally aligns itself with emotion. In the dating period of a relationship, people are trying to find out the interests and habits of each other. This takes time, and energy. For full-time students and workers, it can put on a mental strain, that may result in anxiety. Additionally, you may let the other person down emotionally if you cannot find the time for them. When dating, you want to show the best parts of yourself. That's near impossible after an eight hour-plus day of sitting in front of a laptop, or laying concrete.
Other than stress-relief, hooking up also adds a thrill to the mundane workaday lifestyles we lead. It's something to look forward to at the end of the work day. We may not have energy to wine and dine every other night, but the anticipation of a quick screw boosts the adrenaline and libido in our bodies. In the post-sex lull, our bodies and minds thank us for the relief. We recharge our batteries, and can keep on keeping on with our work.
Hooking up mainly works if the people involved live similarly hectic lives. At the start, state each other's boundaries (ie. no sleeping over), and be completely honest with where you stand. Hooking up's one central risk is developing emotions for the other person. If you feel this slight sting, it's perhaps best to be upfront immediately. Otherwise, things can get messy and convoluted. You don't want to lose what might be the most enjoyable, exciting part of your week!