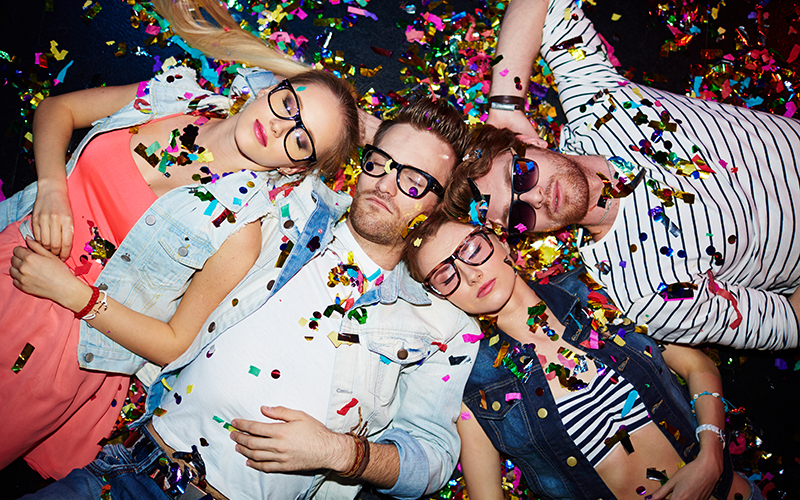 Cuddling is on the rise! It's fairly common place nowadays when scrolling through Tinder or other dating app profiles to see cuddling as an activity quite shamelessly promoted to potential mates – who let's face it, are mostly on the prowl for sex, not long term relationships.
Cuddle parties is sort of taking this desire to the third level, the second level is obviously that as a form of intimacy sought out from professional escorts by those with a longing for and lacking of such intimacy.
Cuddle parties, in more depth, is basically a group of people getting together for the purpose of sharing body contact, warmth and intimacy via group cuddling. It's not an orgy as clothes stay on (unless of course it's agreed upon that clothes are optional).
Cuddle parties do not have to be something with a sexual context either, in fact most cuddling parties are organised and participated in with the same vibe as yoga or laughing sessions. Parties of this nature are usually supervised by an instructor and involve 'getting to know you' games and are usually promoted as a non-conventional means for healing and overcoming depression.
So as something of a new-age therapy and not something near-sexual I think there is something to be said for this. After all it's pretty agreed upon across the board that, like kissing and choir singing, cuddling has noticeable benefits to a person's mental health; I'm assuming due to the sense of community or togetherness encouraged by such activities.
Cuddling parties and cuddling in general are a great and harmless way (provided you are with a trusted group or partner) to explore intimacy and as such for a person to come out of their shell and develop new friendships and more tangible ways of expression. If you are interested in participating or finding out for yourself what it's all about, a quick Google search should be able to point you in the right direction to a cuddling party group near you.