Brothels are legal in Canberra but sex workers are required to register with the Office of Regulatory Services (ORS) which also registers and regulates brothels and escort agencies. Sex workers are allowed to work privately as long as they work alone, and soliciting still remains illegal. Canberra has its own "red light district" in Canberra CBD or better yet it's actually an entire suburb called Fyshwick that's dedicated to all kinds of adult services where anyone can get any sexual needs fulfilled. Here are the top brothels massage parlours escorts in Canberra…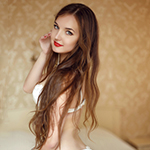 Canberra, ACT
www.myplaymate.com.au
Click to show phone number
If you are after a fun time with gorgeous women, look no further! My Playmate connects you with the finest escorts, massage parlors and adult establishments in your city; who are just waiting to take care of you. Head over to our site and see how long you can resist these beautiful ladies.
3/18 Wollongong Street Fyshwick, ACT 2609
www.northsidestudios.com.au
Click to show phone number
Northside Studios has been established since 1980 and is Canberra's largest brothel with the largest variety of ladies. They provide full in house and escort services for those that desire a sensual experience. Open 24/7 so pop in anytime of the day or night and let their stunning ladies take care of you.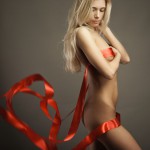 72 Barrier St, Fyshwick, ACT 2609
www.tiffanyspalace.com.au
Click to show phone number
Tiffany's Palace is a luxury bordello and is one of the classiest brothels in Canberra. They have a top class reputation in Fyschwick as they proclaim to be the only 5 star brothel in the area. They also have a big selection of both international and local beauties that provide the most pleasurable experience possible.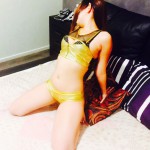 Unit 3/108 Gladstone Street Fyshwick ACT 2609
www.lollipoplounge.com.au
Click to show phone number
Lollipop Lounge Bordello & Escort Service is a fully licensed brothel 10 minutes away from the CBD. They offer only the finest female service to their esteemed clients and have a gorgeous selection of Asian ladies on their roster to attend to your every whim.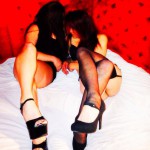 54 Townsville St, Fyshwick
www.exoticstudio.com.au
Click to show phone number
Exotic Studio is one of the leading brothels in Canberra that provides a wide range of services. They have an array of enticing and attractive ladies from Australia, Europe and Asia who can definitely seduce. This establishment offers a 24/7 service.
5/32 Grimwade St, Mitchell ACT 2911
www.vip-lounge.com.au
Click to show phone number
VIP LOUNGE has set the bar up a notch with its world class elegance and ambiance. It is a premium Bordello style & bar establishment that is pure sophistication and refined luxury from the moment you walk in. You'll never go wrong with their beautiful and elegant ladies who will treat you like a star.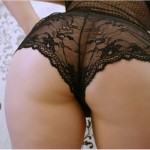 7A Kembla St, Fyshwick ACT 2609
www.chrisindys.com.au
Click to show phone number
Chrisindy's is not a full service brothel. Their services are mostly referred to as rub & tug or massage with a happy ending but they go beyond that and makes sure you are treated to a sensual erotic experience with a unique twist.
8.CHARLIE'S ANGELS
1st Floor, 36 Grimwade Street, Mitchell

www.charliesangels.net.au
Charlie's Angels is one of the brothels in Canberra with a reputation for class and charm. They cater for the upmarket gentlemen and has fantastic, dazzling ladies that provide exceptional service. It is located in Mitchell and is just five minutes away from the heart of Canberra City.
Canberra bordellos are home to many Asian ladies and local courtesans who cater to their gentlemen clients with the utmost attention and sexual service. The working girls here are the most beautiful in Canberra brothels so make sure you check out each and every brothel in Canberra when you get the chance.